The Ancients were geniuses. I'm talking about people like, the Ancients Greeks who had a better grasp of physics than most, the Chinese who managed to map out North America before Columbus in a larger boat, even areas of Middle East had batteries while most other cultures were figuring out basic sanitation.
And then we find something this in the ocean: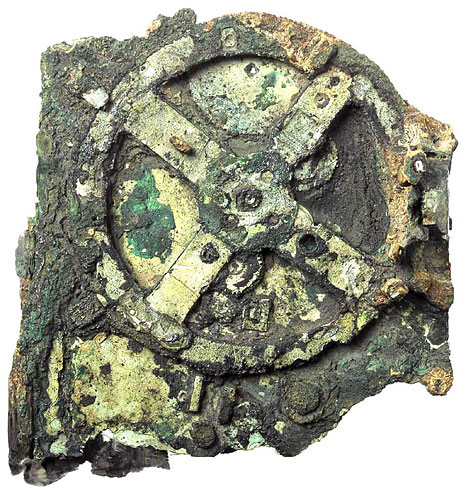 This, is the Antikythera mechanism. Well, part of it anyways. Now, it doesn't look like much but the thing is, it's over 2000 year old. Take a look and see how intricate those gears are, in fact, go ahead and find pictures of the other pieces. It's unbelievable that 2000 years ago people were making something so complex and then suddenly everyone goes retarded during the middle ages.
Derp
The sad thing is that we only recently figured out what this thing does: It predicted solar eclipses.
It's hard to believe that mankind had this kind of knowledge and it's just scary how far we regressed and only recently have we somewhat recovered.
But still, this is pretty awesome and impressive. Can't wait till 2024.